Dear OverBloggers,
Following the news of Posterous closing down April 30, a few of you have come to us to ask whether you can transfer your Posterous into OverBlog. The answer is yes, it's really simple -- here's how in 3 easy steps:
If you haven't done it yet, reclaim your Posterous file backup, explanation here: blog.posterous.com. [Oops, as I write this, it seems that there are issues with accessing Posterous blogs, including their own.]
If [or once] you have your archive,
1. On your OverBlog dashboard, go to "Import/Export" on the left hand menu
2. Enter your original Posterous URL and click on the scrolldown menu: choose "Posterous."
Click "Next."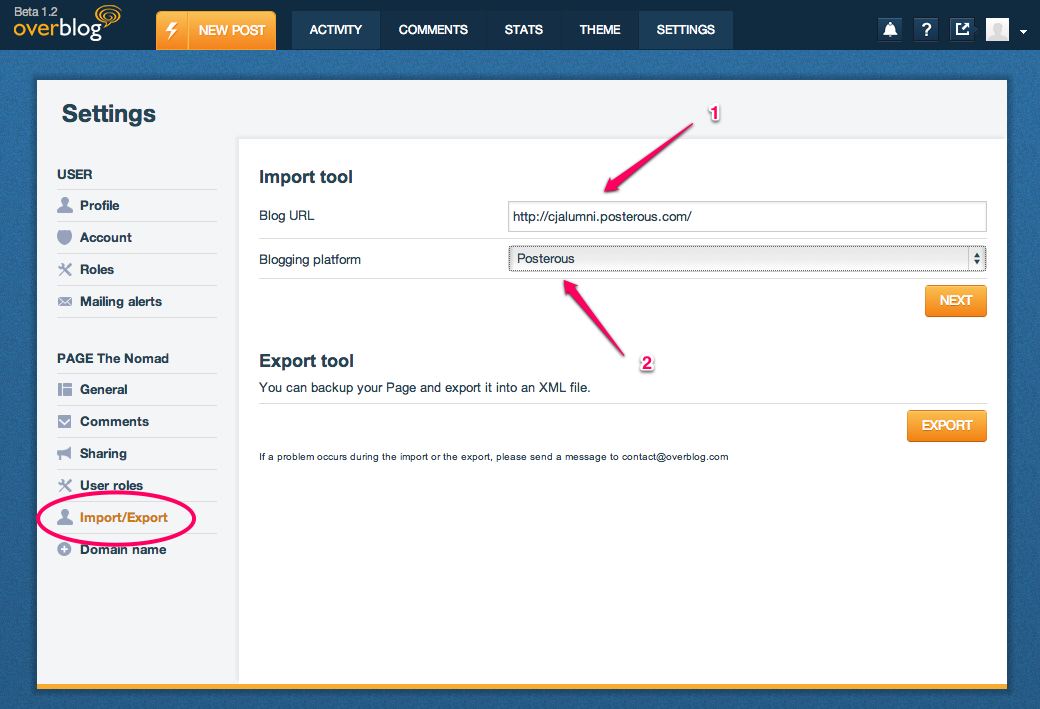 3. Select your Posterous archive. Click "Enter."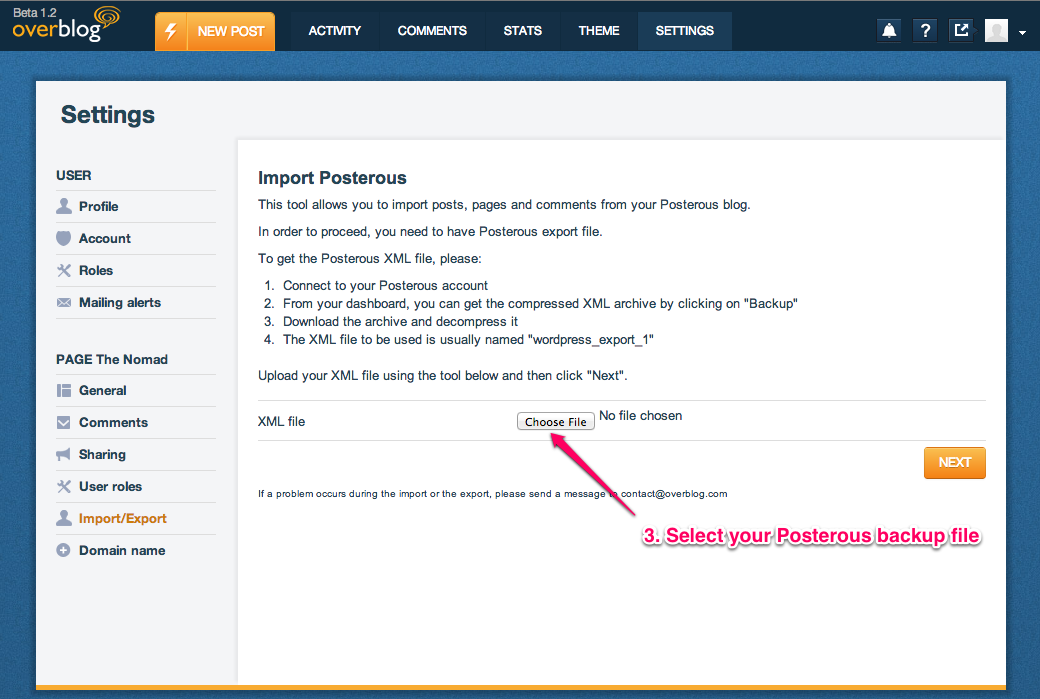 You're done!
We're aware it's currently difficult to access Posterous blogs but take a look anyway at the migration we used above, the Posterous of Columbia University's Journalism School for their "A day in the life of Columbia Journalism School alumni" project.
Here's the example from the transfer above, one of Columbia University's Journalism School Posterous:

If you need help, tweet me at @Fred_Montagnon or the team at @OverBlog, we'll be right there.
Happy blogging!